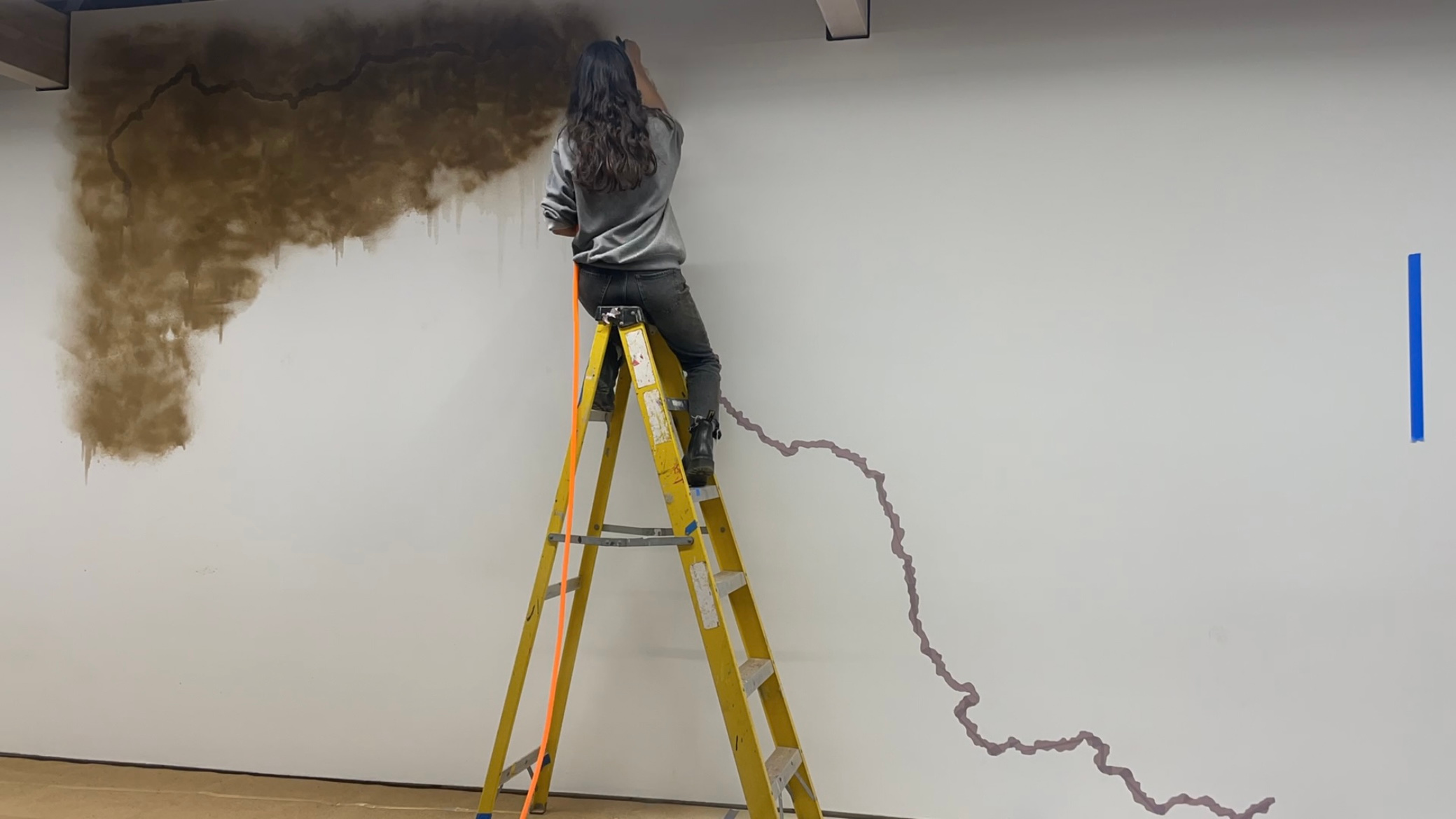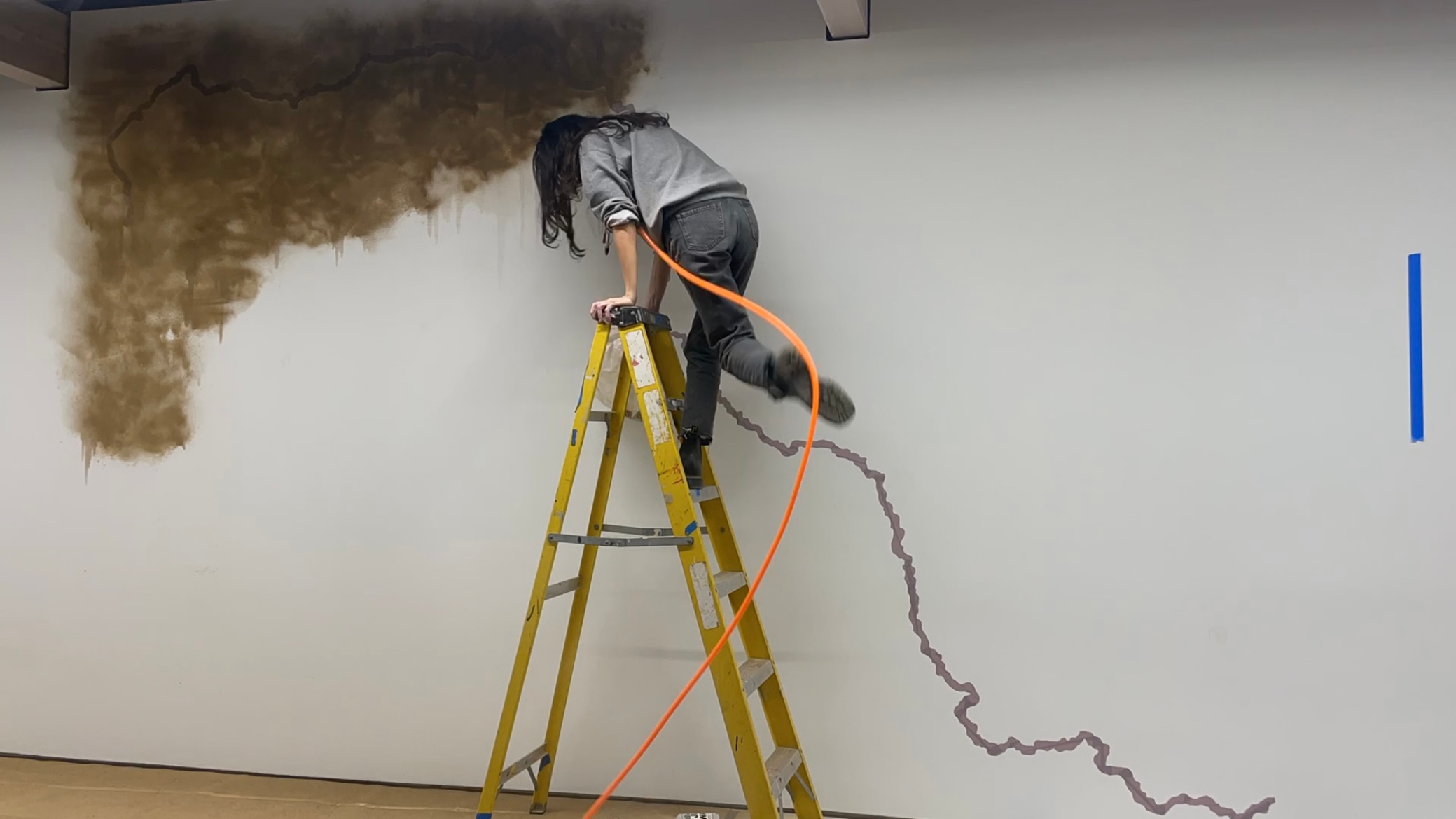 there are no monuments here
April 9 - March 22, 2023
The Union for Contemporary Art
North Omaha, NE
there are no monuments here is a two-person exhibition presenting individual, yet heavily intertwined searches and celebrations of the intensity, intimacy, and expanse of landscape in our lives. Presenting new and recent works by Lydia Cheshewalla and Jesús Hilario-Reyes there are no monuments here centers queer, Indigenous, and Black interpretations of self-sovereignty, care, and movement; bringing together and exploring the thematic and practical overlaps found in the practices of transdisciplinary, contemporary artists. Profoundly personal, yet communal expressions of the innate ephemerality of nature, and our presence within it thread through two distinct practices.
A deep understanding of the inevitability of change and lack of perpetuity within nature is imbued in Cheshewalla's work and practice. Her approach to care is multifaceted, partly visible in a dedicated and established practice of controlled fires Cheshewalla has performed throughout the North American prairie lands. In gently caring for the landscapes in which she exists Cheshewalla leads with curiosity and restorative actions.
The art of potentiality and ephemerality permeating through Hilario-Reyes' recent body of work. Calling on theories of destierro and critical fabulation to inform their work, Hilario-Reyes creates and reimagines landscapes that momentarily gesture at nonexistent utopias. These landscapes become physical and visual representations of the inherent fugitivity of queerness and Blackness.
Turning to the care and exploration of land, as well as the body's presence, there are no monuments here utilizes sculpture, collage, and video to present deeply mined political and personal visual narratives.
There is no geographical point to access, there is no perpetuity, there are only the transitory relationships we cultivate.
there are no monuments here is curated by Jamillah Hinson.